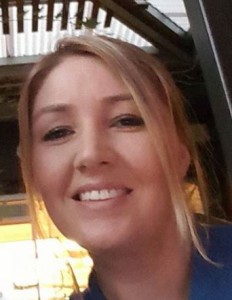 Sarah Arrell
Foodservice Management Advisory Services and Design Consultant,
Research & Administration
Mob: +61 426 509 942
E: sarah@hospitalityfoodservice.com.au
Sarah Arrell, co-owner of Hospitality & Foodservice Consultants has worked in the hospitality and foodservice industries for over 20 years. For 12 years Sarah worked hands-on in the hospitality industry working her way up to management.
The below is a snapshot of Sarah's skills:
Consultation
Sarah has been providing management advisory services since 2007 and as a foodservice design consultant since 2010.
Just to name a few Sarah has provided
hospitality and foodservice management advice,
human resources operational reviews,
kitchen and bar design,
laundry design,
liquor licensing application,
marketing & feasibility research,
growth strategy research,
business plan research,
Management Advice and Research
This includes but not limited to:
Standard Operating Procedures
Market research
Feasibility research
Demographics research
Business plans research
Statement of requirements
Assist with peer reviews design & operations
Key Performance Indicators
Human resources structures & hierarchy
Job descriptions and employer requirements
Roster costings
Staff training programs
Management plan research
Compilation of Expression of Interest campaigns
Cost-benefit analysis & recurrent cost analysis
Budgets
Cost estimates
Spend analysis research
Public interest assessments
Due diligence reports research
Benchmarking research
SWOT analysis research
Templates
Function package development
Food and beverage menus review, research, and development
Food and beverage costing analysis development
Kitchen management plans
Task matrix's
Management plans
Local Council applications including change of use and Section 40 application
 Operational Advice and Research
This but not limited to:
Online and offline presence research
Food Delivery research
Stocktaking
Collate and compile customer exit surveys
Foodservice Design and Consultation
Sarah has provided foodservice designs from small kiosks, medium kitchens to large production kitchens. Sarah provides the foodservice design, which is then provided to our draftee to complete the detailed design. With Sarah's expertise within the hospitality sector, she completes the design to incorporate operational flow and efficiencies.  Some of the designs Sarah has completed includes
kitchens,
Production kitchens
Bars,
Laundry,
Storage,
Waste & service areas
Foodservice design includes:
Spatial planning
Schematic
Concept Design
Design Development
Equipment Specifications
Equipment Selections
Equipment & stainless steel Budgets
Tender Documentation & Evaluation
Specifications
Defects Review
Operational Flow
Spatial Planning
Reused Equipment Review
Value engineering
Consider AS467 design construction and fit-out of food premises
Consider Standard 3.2.3 food premises and equipment
Consider AS1668.2.2012 the use of ventilation
Administration
Some of Sarah's key competencies within administration include, but not limited to:
Accounts including BAS and payroll
WIP
Administration duties
Report writing
Research
Public Interest Assessments